After months of intense hard work, I'm pleased to present this report link: "Climate Action in Megacities" authored by my team at Arup.
This report is the first ever comprehensive analysis of actions underway to address climate change in the world's megacities. The 40 member cities that make up the C40 represent 297m people, 18% of global GDP and 10% of global carbon emissions.
The report was recently presented as a key feature at the 2011 Summit of Mayors in Sao Paolo, Brazil by Chair of the C40 and Mayor of New York, Michael Bloomberg.
"Our strategy for the future begins with gaining a better understanding of where, in fact, we stand today. In Public Health, this is called 'Baselining'" - Bloomberg
If you know of Bloomberg, you will know that his success in the business world was built around providing reliable access to financial data. It would be fair to say that he has an appreciation of the importance of reliable metrics. In the context of climate change and cities, information forms the key to understanding where we are, and to identifying and unlocking the opportunities that will take us to where we need to be. A means of reliably tracking city and world level climate actions - a dashboard, remains elusive. The good news is, we are at the beginning of such a concept. As a result of this project, we now have some substantial baseline data to work with.
Opportunities
The data shows that there are plenty of opportunities ahead. Imagine your neighbour found a creative way to slash 30% off his electricity bill, wouldn't you want to know how he did it? The same applies to cities. Plenty of action is taking place in many cities across many different sectors and these should be shared. To illustrate the example, this report asks questions like:
Does your neighbour own his house or does someone else?

Does he have to power to make changes to the façade or have to ask permission from someone else?

What's the size of it?

How many people live in it?

Is he considering installing smart meters?

If he installed solar panels, was it just a small test project or really transformative?
Most importantly, it asks "How many other people in your neighbourhood can do the same?"
"A sustainable future is good economics" - President Bill Clinton, noting the partnership's potential to encourage cites who haven't had access to project financing to do more. (source C40cities.org)
How does this translate into cities?
If San Francisco is implementing transformative action in real time transport displays (informatics), what powers over associated assets (roads, buses etc.) did the mayor have available to make it happen. Then, what other cities that haven't implemented that action share similar a profile and have the opportunity to do the same? What about GDP or density? Do they matter?
This type of analysis was applied to a of 6000 implemented actions, with key findings highlighted in this report.
The future
The fact that there is a lot more insight to be mined from the dataset gives me the feeling that we are at a really exciting new frontier in helping cities to finally make Rational, Collaborative and Data-driven decisions when it comes to climate change.  I'm keen to explore new visualisations and even see some public interactivity. It would also be great to explore other actions around ICT, focussed less on infrastructure and more on other important and overlooked aspects such as 'open data' and 'Smart' city strategic frameworks.
I hope you enjoy the report and gain some insight.
All thoughts welcome.
Before reading this post, watch a little bit of this:
My fellow dancers from back in Australia
Breakdancing IS a science. It is a collection of physics problems waiting to be solved, each with a complex set of variables which your mind has to consider and then instruct the body to interpret. Its frustrating, haunting, joyful, scary, painful and addictive.
So why do it? 
The 'error' in the trial and error hurts; and I mean really hurts. Sometimes all we do is get up again so we can smash ourselves into the ground again!
However, with refinement and perseverance we discover 'the equation'. I tell you - there is no other feeling like achieving the move we have set out for. Its probably how Einstein felt when he published his theory of relativity.
Foundations
In the same way we build on previous scientific findings to produce new bodies of work, so too in breakdancing is there a logical progression of moves which build upon other foundational moves:
The baby freeze -> the windmill -> flare -> the airflare -> ?
Serendipity
In the same Alexander Fleming discovered penicillin, many of the moves that you breakdancers do are the result of accidental discovery.
Findings
Here are some facts that I can reveal from my own trial and error that might be interesting to you:
Once we 'get' a move, you often lose it soon after, and then once you go back to square one and get it back - it stays. This is because we tend to cut corners and forget those 'foundations'.
Sleep, smoking (all the best korean bboys smoke like crazy), stress from work, eating junk food -> doesnt really impact on the quality of the session. But emotional stability does. Whether you are depressed or 'feelin the music' impacts the most.
Even though they say training everyday makes you good, sometimes when you're stuck on a move and come back to it in a few weeks - you have it! (the brain must work in the background).
I've set myself the challenge of achieving the 'Air Flare'. It haunts me to the point
where I cant sleep sometimes.
I Love/Hate Breakdancing…
This month has been great for learning new terms. I remember the last great term that I really liked was 'Design Wank' which I use now and again to describe the sometimes condescending elitist wanky attitude that I sense from some self proclaimed 'designers', which can be usually characterised by use of wanky jargon, or some image of some ridiculously impractical greenwash 'Eco building' which is eco because its got solar panels on it and only 0.025% of the population can afford to live in. 
Eco pods - Design wank random case file #1
Hermes Green Yacht - Design wank random case file #2
Below is NOT design wank:
William Kamkwamba a.k.a (a modern day legend) - The african villager who went to the library, learned about electricity and built a wind generator out of spare parts for his village because of lack of infrastructure. 
Sorry, I got side totally tracked!
The new term I picked up is called 'Self Hacking'. I picked it up from a really interesting bunch of people that I met through a meetup group called 'The Quantified Self'. http://quantifiedself.com/ This group originally started in San Francisco but has since moved on to London amongst other cities.
As the name suggests, its a group of people who aim to improve their quality of life and understand themselves through self tracking. We probably all do it in some way or another ie. write a journal etc. But once we collect information, what do we do with it? Do we even think of it as a dataset that can be mined? 
'Self Hackers' track all sorts of things such as sleep patterns, heart rate etc. I used to track my breakdance training sessions in a bid to find the perfect training formula (I quit when I realised I was just rationalising my procrastination).  
These days in the 2.0 era, it makes sense though that people are empowered to experiment on themselves and share their findings. Given that many studies are carried out over society and groups as a whole, it makes sense too that people are design their own experiments, since there is a big difference if group psychology and the individual as well as the fact that we have our own intricacies.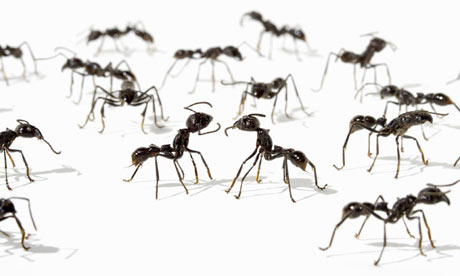 Hack your mood
Present at this event was one of the creators of http://www.moodscope.com/ Jon Cousins, who has been tracking his and other people's emotions everyday since 2004. He has found that the tracking and sharing of emotion data with friends leads to a longer term sustained improvement in emotion. One of the smart things about the approach is that it doesn't ask you 'How do you feel?' directly. Instead your emotion is derived through a card game, which is much harder to lie to.
Moodscope happiness trend ticker
Moodscope cards
One of the things that I learned from this group was that for issues such as stress or depression - the act or tracking itself (and rationalising) leads to quantifiable positive change.
More questions?
As with most things, the more you learn, the more questions you have.
As I mentioned in a presentation once before about visualisation, collecting and presenting data for the sake of collecting and presenting data doesnt necessarily lead to any positive change. Maybe in the case of human psychology, I was wrong?

It takes a certain type of personal mindset to bother to self hack (seek answers through experimentation as opposed to external sources). Is the data reliable, given that those bothering to self hack are those who would typically be actively seeking (and on their way to) improvement anyways? ie: why would people who dont care about energy want energy meters?

Can the self-hacking (personalised self analysis- > positive personal change) way of thinking apply to achieve sustainable outcomes at the aggregate level?
While I was in San Francisco it just happened to be Architecture week. I popped into the office to take part in an event run by a good colleague of mine, Engin Ayaz called 'Tracing the City'. Literally we traced over images of The SF Mid Market District. It did help that I happened to ride my rent-a-bike past there the day before as part of my big trek to get across the bridge. (definitely better than going on a bus tour if you are in town)
Objective of the workshop:
Understand the potential for information to improve the lives of citizens. (Improvement in terms of economic, social and aesthetic)
Summary of the workshop:
Assume a role of a local in the area
Understand his/her needs and interests
Take tracing paper and trace over photos of the local area with an aim to 'augment' with information.
Workshop Photos
Workshop Slides
Start at slide 43
Arup Urban Informatics Workshop Sep 2010
View more presentations from enginayaz.